As ususal there were outstanding demonstrations, some pictures are posted below..

Starting with saturdays demonstrations, Ryan worked on a cascade shimpaku which got a slight turn. Masayuki were given a large japanese yew, Pavel got a pine which needed som bending and Gabriel Romero worked on a scots pine.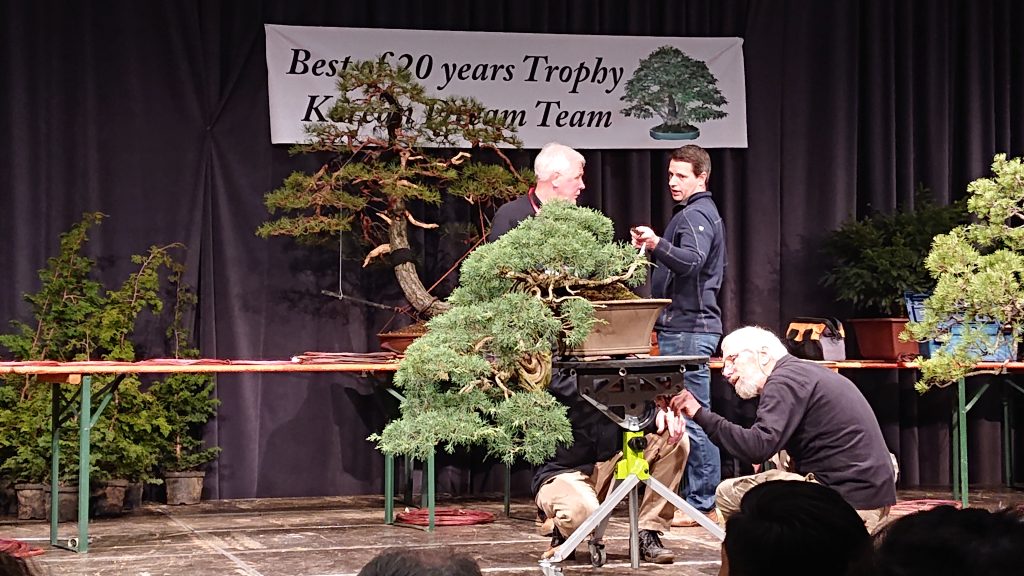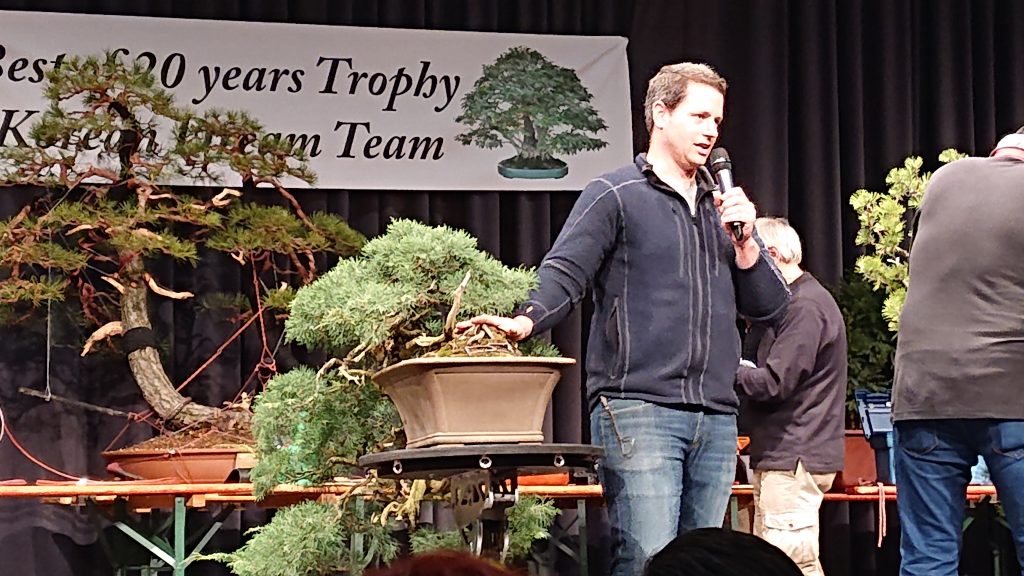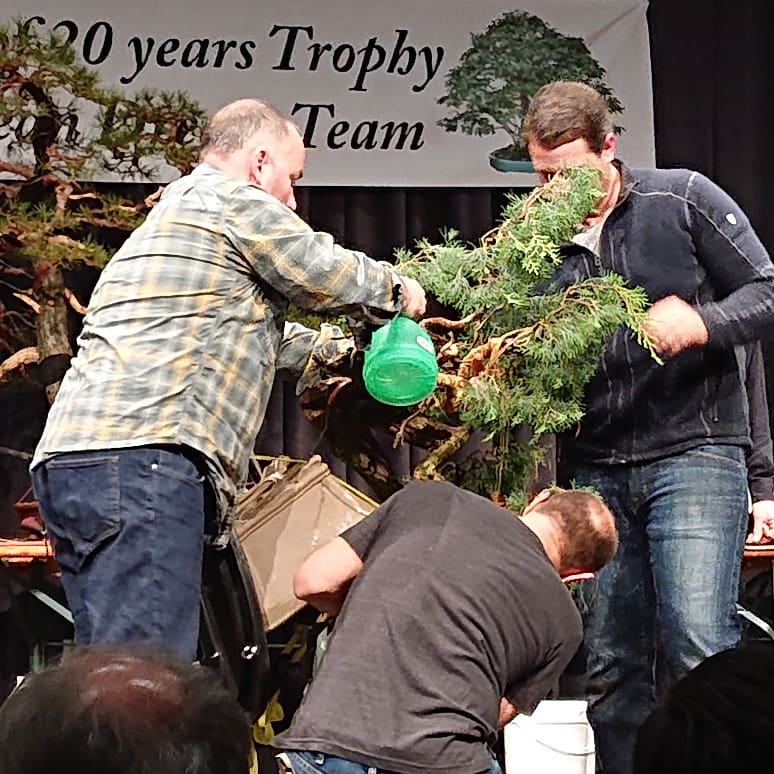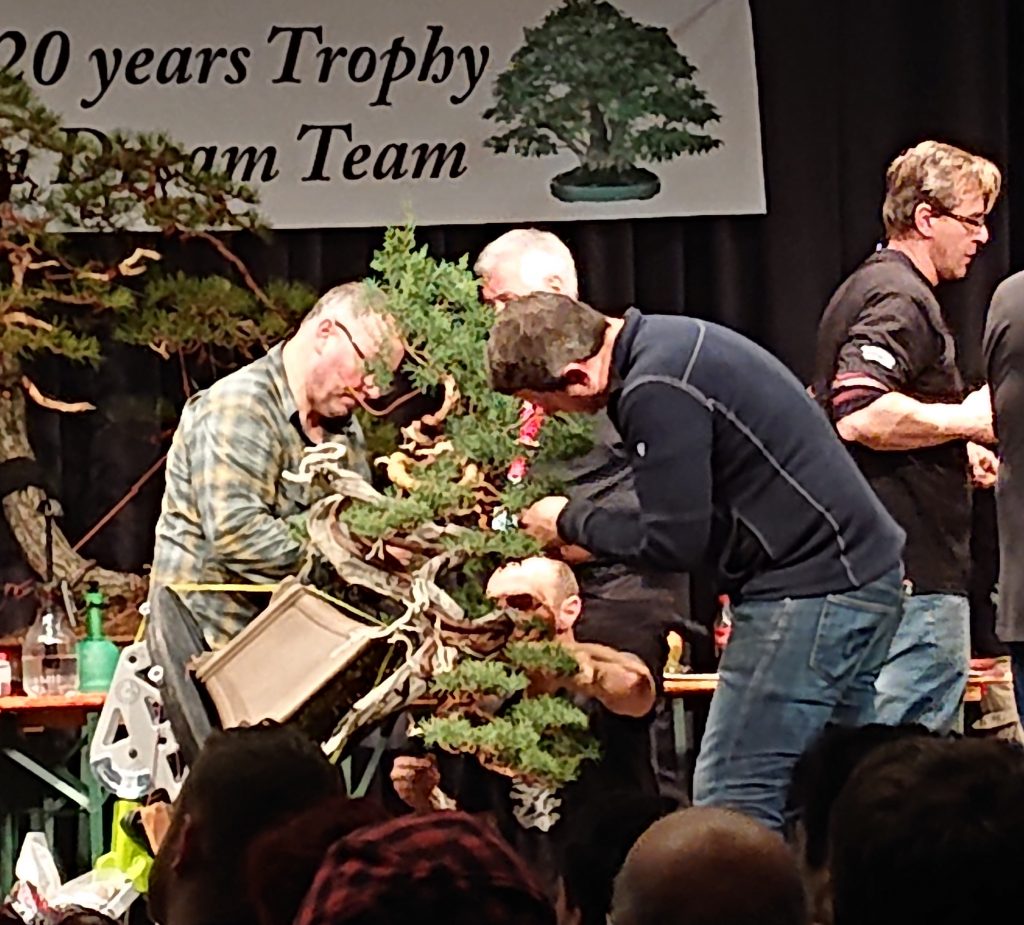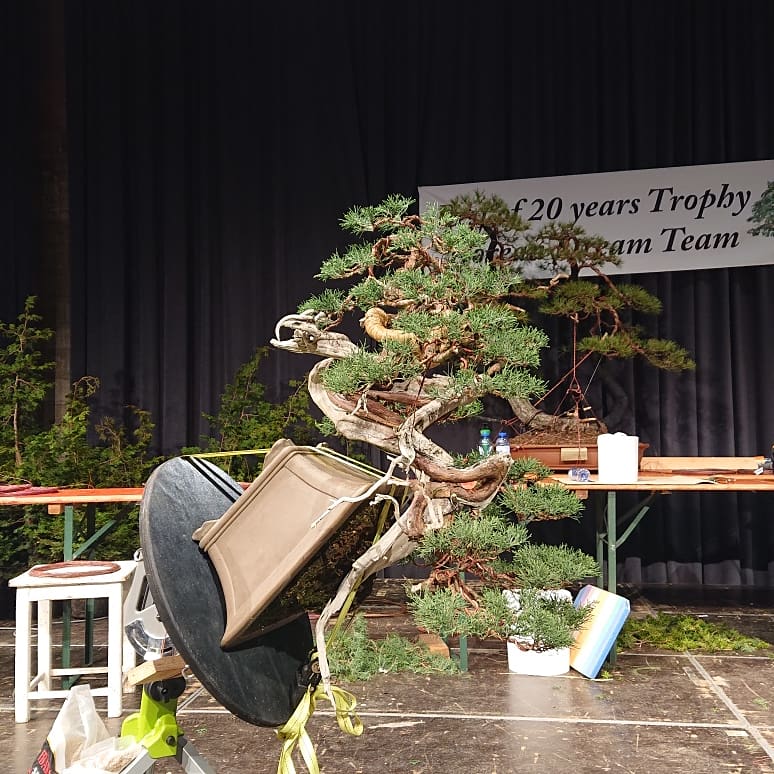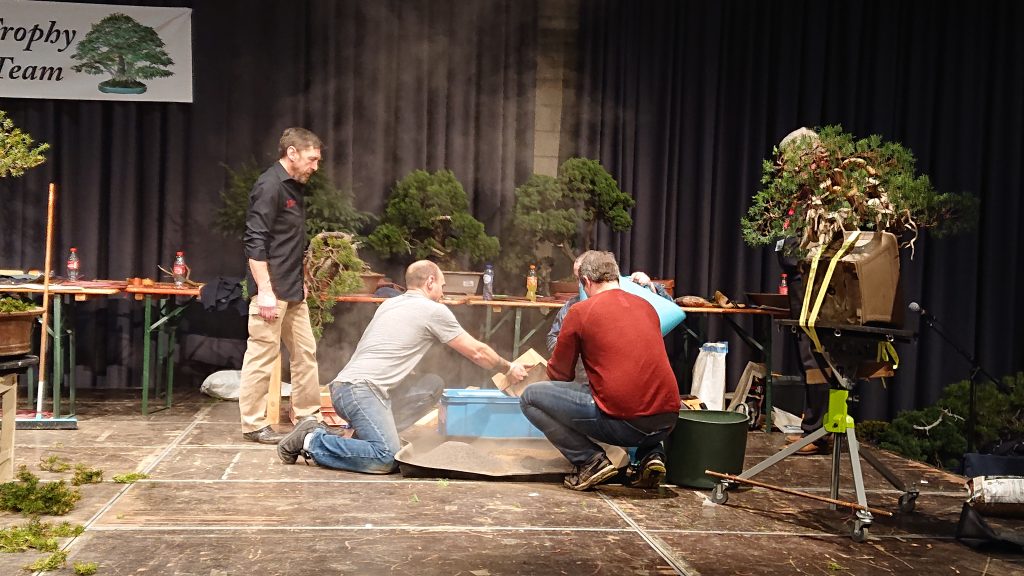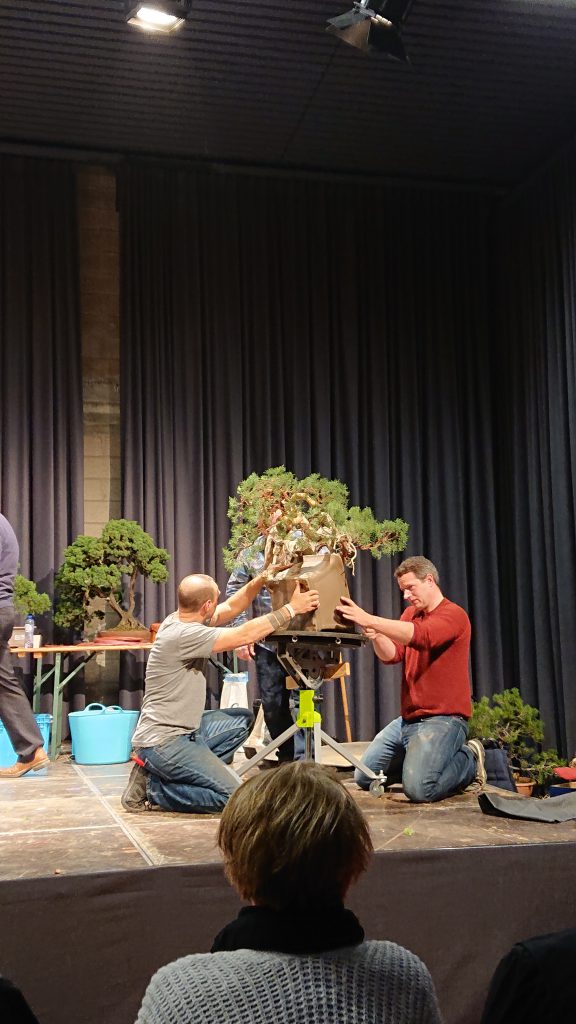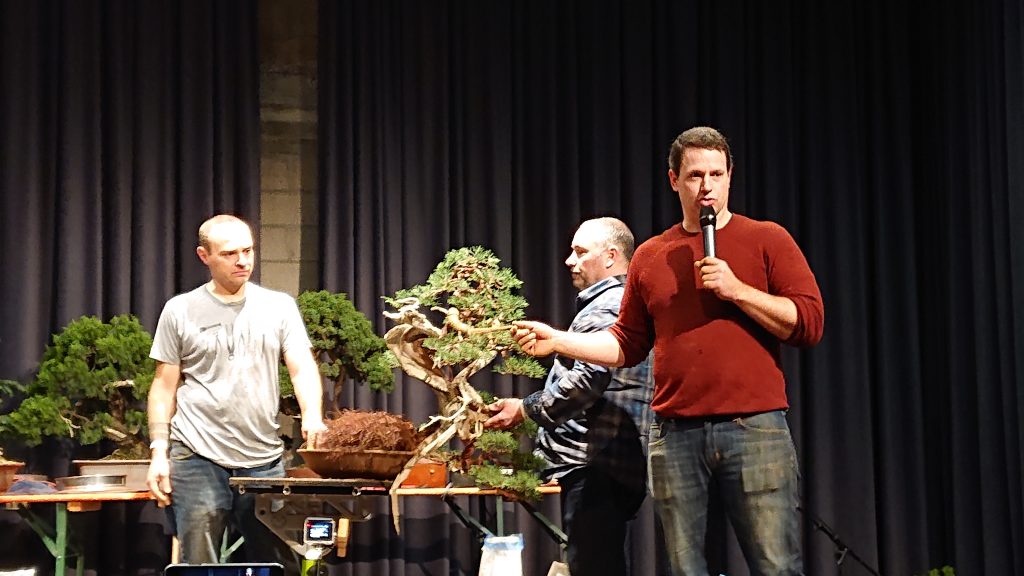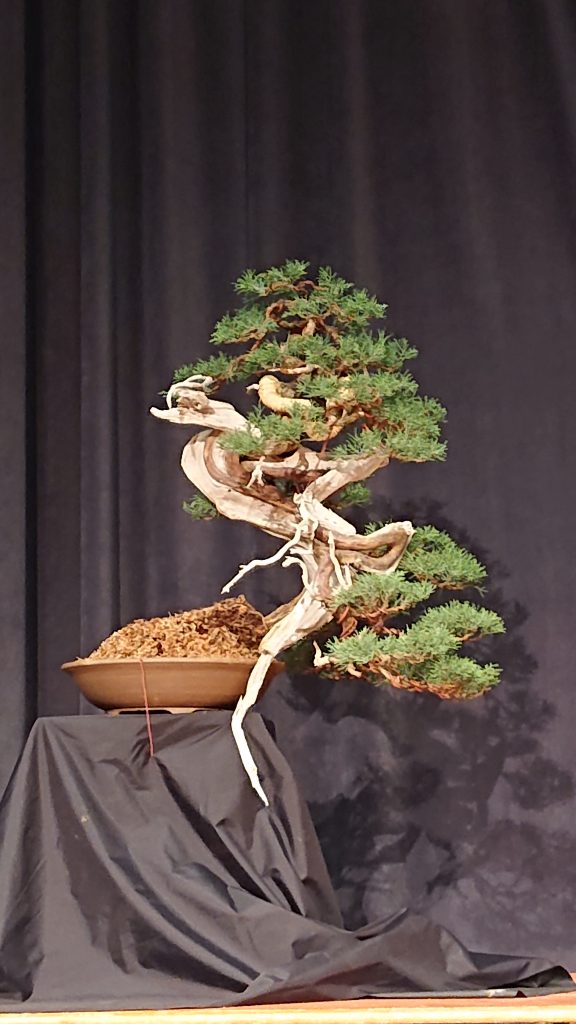 That was Ryans tree for saturday, and finsihed on Sunday.