Following the suiseki posted the other day, here´s some of the bonsai that was on display. Overall impressions of the exhibition was that there were high quality trees there, alongside some trees that required a few more years of maintenance. Most, if not all, trees were on displaystands, and the use of accents was really nicely done.
Enough words, most of you want pictures anyway.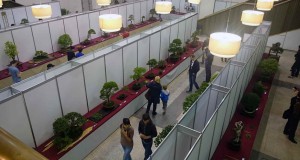 Overall shot of the exhibition area, the use of a red cloth was a nice contrast.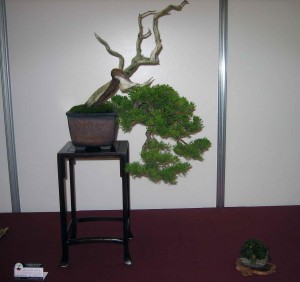 Small cascading shimpaku, nice deadwood and a good accent.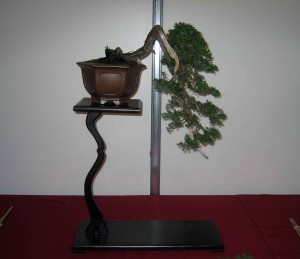 Another cascading juniper, love this type of display stands.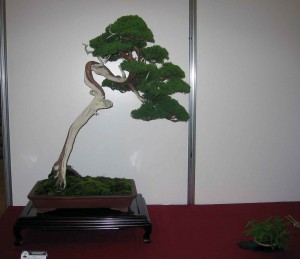 Literati Juniper, i wouldn´t mind a slightly smaller pot. Nice fern for an accent.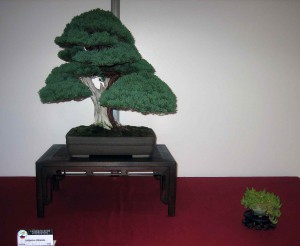 Very full shimpaku in moyogi style.


One of the few mugo pines i took a photo of.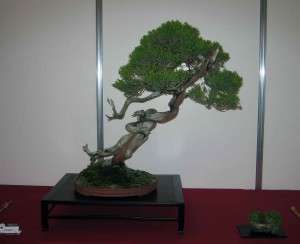 Another literati juniper, this time a sabina. Amazing deadwood, but it´s almost expected from a yamadori.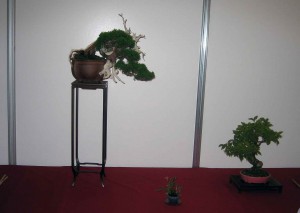 One of the few San-Ten Kazari, or three point displays in the exhibition. Smaller trees which don´t have the visual weight is usually displayed like this. Two medium sized trees and a accent or stone to balance it.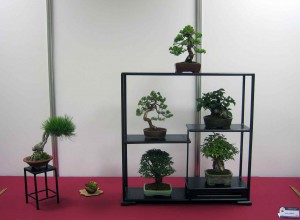 Shohin were also few, but the one´s displayed were of high quality. This is a seven point shohin display.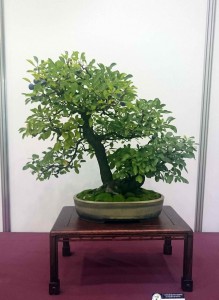 Sloe bonsai, usually displayed in early spring as the white flowers emerge. Fortunately this one had fruit on it, otherwise it would´ve been overlooked.


Large spruce which was really nice. Recently styled though and could use a few more years to be spectacular.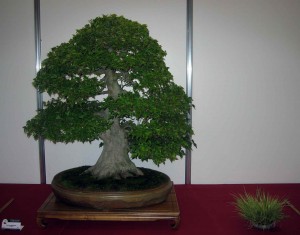 Nice full trident maple, would like to see this in winter to fully appreciate the ramification.
These are just a few of the trees. But overall a nice exhibition.