After Kyoto i went for a non bonsai trip to Hiroshima. I visitied the remebrance hall for the victims of the first nuclear bomb in the second World War. I also took the time to visit the museum there and the A-Bomb dome, the only building preserved as it stood after the bomb fell. A time for contemplation. I also visited Hiroshima castle, rebuilt after the war as the original one was completely destroyed.
My next stop on my journey was Takamatsu on Shikoku Island. Every bonsai enthusiast that loves pines really should visit this mecca for pines. In Kinashi bonsai village, the black and white pines are field grown an masse, and refined in nurserys before sold on to professionals and enthusiast all over.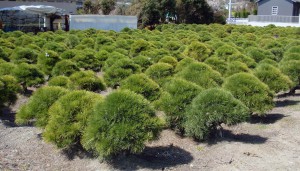 The number of nurserys is in the double digits and I only had time to visit a few, but the type of material to be seen here is everything from small nursery material to larger garden trees. Most of the trees were of high quality, and there were quite a few really magnificent ones.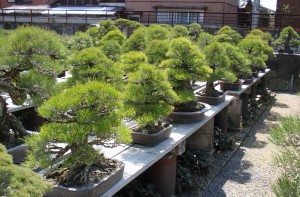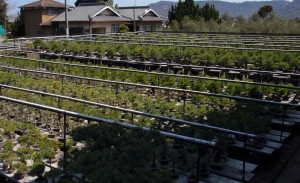 It´s really hard to express the feeling when i walked aroud there, i had to grasp the magnitude of the trees there. At the same time i tried to learn as much as possible thru observing what they had done. Techniques for field growing, wiring, bending and grafting. All which is needed to produce high quality trees.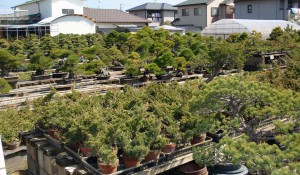 As the trees I´ve seen before were relatively small, i tried to get a picture with one of the larger trees i found. However, the perspective of the photo makes the tree look smaller than it is. At least I got a shot of the t-shirt my brother got me as a birthday present..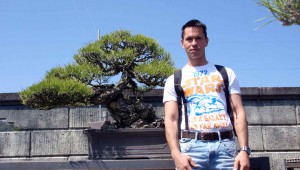 I mentioned garden trees also, These were not like the niwaki trees I´ve seen so far. But more like  bonsai, but without the pot, ment to be planted in a garden.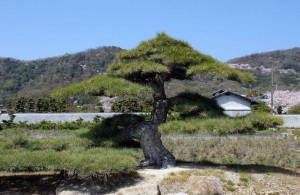 Really large white pine, with nice branchings, would love that in my garden.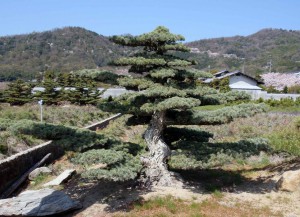 Another white pine, but then again, I´m a real sucker for white pines. In Kinashi though, most of the trees were black pines. Very few junipers or decidous trees.
Another thing i needed to see was Ritsurin Garden. I´ve heard of it before and a good friend recommended it also. I was not disappointed. It was a larger type garden with nature Close by, so you had a hard time figuring out where the garden ended and nature begun.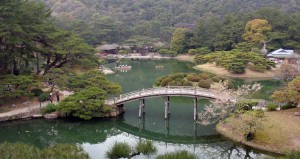 I took a lot of photos here and will share the best ones. Every part of japanese garden architecture is available here. Enjoy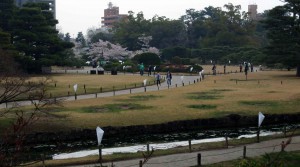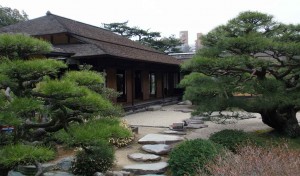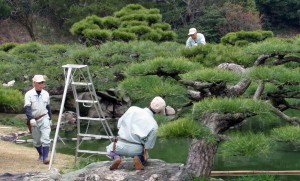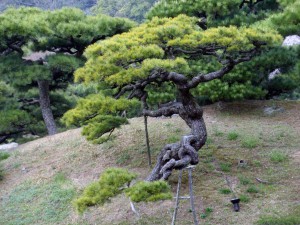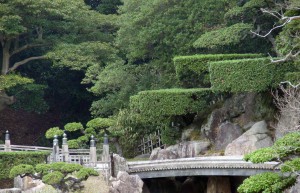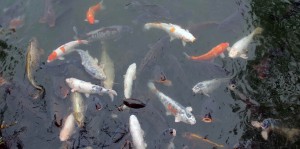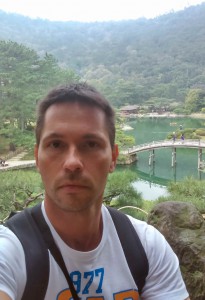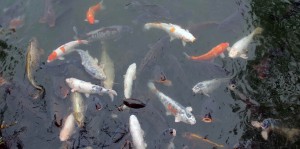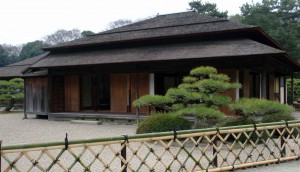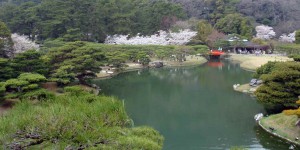 It was a breathtaking day and i could have stayed there for ever. But it was time to go back to Tokyo. The next major bonsai event was a tour to Omiya, and a visit to the masters gardens. Namely Masahiko Kimura and Kunio Kobayashi. More on that in part 6.